We would like to give you a short introduction about us, so you know who is inviting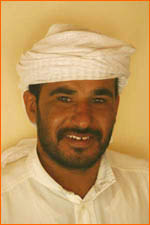 you to spend your holiday in the South Sinai.

We are a Bedouin family settled here in Dahab. But first we grew up in the heart of the desert of South Sinai close to the Protectorate of St. Catherine.
When we were kids, we used to join Sinai's visitors through the desert and the mountains. We were guiding them by Camel, and provided them with food and drinks during their trips.

To be able to join the school, we had to move and settle in Dahab. Here, our family built up a camp, which became a small hotel by the time (Bedouin Lodge Hotel).

But we are still longing for the quietness of the nature and the desert life. It is difficult for a Bedouin to remain for always in the same place.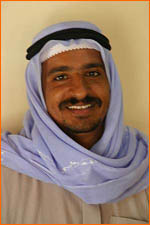 Therefore, we decided to offer desert safaris through the South Sinai to our guests. It gives us a chance to return to our places of origin, and in the same time we can impart a good insight into the Bedouin's life and Sinai's nature to our visitors.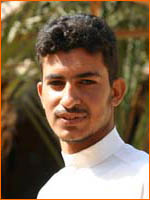 One of our brothers, Ramadan Abu Sallam, is running the company "Bedouin Safari Dahab" because he could collect many years of experience by guiding and working with lots of tourists. All Bedouins in our team, working with us as guides, driver, cooks, etc. are from the South Sinai and from our family - you will feel this during your stay.

Our aim is to give our guests a very good insight into Sinai's amazing nature, as well as into the Bedouins culture. We wish to treat our guests as individual as possible. Therefore we create our safaris according to our visitor's wishes and imaginations. The guest should choose the destinations and the way they want to travel:
By Camel, air conditioned Land Cruiser, trekking - or a combination of all.

According to the amount of persons and wishes, we can create an unforgettable holiday.
Length of the trip can be between one and fourteen days.
The safaris you find in our descriptions are suggestions from us, leading you through some of Sinai's highlights. But they can always be changed and extended - upon request.

Our trips could lead you through the whole South Sinai Peninsula: From St. Catherine on the top until the National Park of Ras Mohamed, from the ancient remnants of Serabit el Kadhem until Ras Abu Ghaloum Protectorate and Nuweiba by the sea.

In case of interest, we would love to create an individual program for you - or just reply to your request.